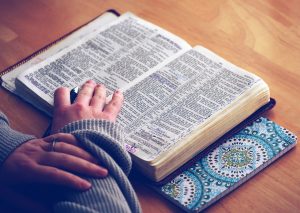 Good churches have Home-Groups and Bible Studies. We run ours, at the moment, on Sunday mornings after church. Why? For three reasons:
 So no one is excluded. That is, because it's after church on Sunday rather than a week night, parents with kids can come without having to find baby sitters; and older people who hate driving at night can attend too.
So older and younger people can be in groups together. Home-Groups and Bible Studies often lack diversity, but by having them at a time when everyone can come we get that diversity in our groups.
So we can get the best teaching and wisdom possible. We're fortunate to have excellent Bible teachers and wise pastors in our congregation, and we can all get their input and wisdom, because we're all together on Sundays.
Please don't hesitate to get in contact with us if you have any questions.