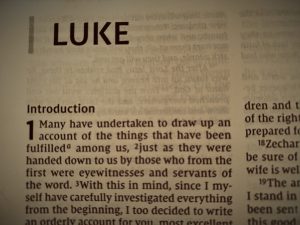 The Parables of Jesus as written by Dr Luke
January
Join us each week in January as we start to explore the parables that can be found only in Luke's Gospel.
10 Jan – The Good Samaritan Luke 10: 25-37
17 Jan – The Friend at Midnight Luke 11: 1-13
24 Jan – The Rich Fool Luke 12: 13-21
31 Jan – The Great Banquet Luke 14: 12-24
Wondering about the meaning of it all?
We're starting the Alpha Course Online: Click here for more info, or to be a part of it.